The Best Fighting Brigade in the Army of the Potomac!
Field report 16: Goodbye 2014
Hello and welcome to our sixteenth field report!
First CSA privates

The first confederate soldiers are now ingame. They all wear Richmond Depot Type II jacket (a shell jacket) as well as carrying Enfield rifles. We now support all the most commonly worn jackets of the war (except for great coats which really did not see a great deal of use in the Maryland campaign) – sack and frock coats as well as shell jackets.

Here are a few screenshots of our new southern gentlemen:


---
Last edited
Thu Jan 15, 2015 12:30 pm
|
go to top
Field report 33: Drill Camp Winter Edition
15/12 - 2016
Hello and welcome to our thirty-third field report!
Drill Camp Winter Edition update released!


Today, we have just released the final content update of the year for the Technical Alpha: The Winter Edition! While we all wait on Skirmishes, the first combat oriented test phase to arrive (more on that later) we thought some visual change would do our Technical Alpha testers good.
The entire playable drill camp areas have been updated in order to better reflect the season of the holidays. This change is by no means considered by us as a "complete" graphical change from late summer to winter however - it's primarily meant as an event update and will soon enough make room for the standard drill camp.
read more...
go to top
Field Report 40: Skirmishes Phase II Released!
12/10 - 2018

Hello and welcome to the Fortieth Field Report!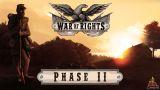 Hello everyone and welcome back to our field report news segment - it's most certainly been a while since our last one (6 months!) so we're happy to be kicking things off with some exciting news indeed.

Before we go ahead we'd like to thank all of our backers and followers for allowing us to build War of Rights. This project would not have been possible without the financial support and willingness to alpha test provided by you. Thank you!

Lastly we'd like to remind you that the game is currently in its alpha phase and thus any presented features and mechanics are subject to change throughout the development of the game.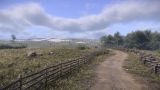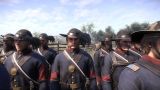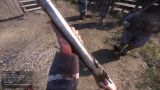 With that being said, let's get into it!
Skirmishes Phase II Released!

We're very pleased to finally be able to release Skirmishes Phase II and thus open up the alpha to all "Sergeant" tiered backers and above!

Below is a highlight list of some of the major features Phase II brings to the game.
Phase II Features


Phase II is a major milestone for us as it covers the initial introduction of the flag bearer spawn system intended to simulate the reserve of a regiment. The other highlighted major feature of Phase II is going to be drastically improving the immersion and variation of the environments of the game - we hope you remembered to pack that gum blanket, soldier!
Flag Bearer Spawning V 1
This first version of the flag bearer spawn system has been a long time coming. We've had to rewrite the spawn system of the game as well as create a system to calculate where to allow for players to spawn (it's no good to spawn inside a rock, under the ground, etc).
The flag bearer spawning system provides players with another option to the default base spawn wave one that has been present in Skirmishes since day 1.
Now, players can opt to spawn on the flag bearer provided his formation buff stance is not "Out of Line". Once selected, players will be placed in a spawn queue and spawned on the flag bearer when they have reached the end of the queue.
The flag bearer is designed to be a slow trickle of reinforcements and not act like a mobile base that spawns in countless of players on each spawn wave and thus the time to spawn on the flag bearer will vary wildly depending on how many other players are wanting to spawn on the flag.
Should the flag bearer be killed it is no longer possible to spawn on the flag we'll make it so other players can pick up the flag and thus becomes the new flag bearer in a future update. Should no player pick up the flag it will eventually timeout and the flag bearer class option will be available to select on the class selection screen once again.
Dynamic Weather System
This is a project we've been steadily working on, on the sideline for the last few months. You will be experiencing clear skies, cloudy skies and when it rains, it can be all sorts of degrees of rain, light, medium, heavy and everything in between. When it stops raining, the ground and objects, including characters will remain wet sometime after. he wet ground will produce wet and sticky footstep sounds. It also features lightning strikes and dynamic wind, making the vegetation sway more violently and pushing gun smoke off the battlefield more quickly.
During skirmish playtime, the weather can only get so bad as no general (or at least very few) in their right mind would order an attack in heavy downpour.
What has happened?
The past six months have been very busy for us indeed. We have released 22 alpha updates as well as numerous hot fixes in this timeframe.
Being so long since our last field report, we thought it best to give you all a list of highlights of some of the changes, fixes and additions these months have brought War of Rights.
A host of animation updates and improvements to secure a more consistent level of quality
Countless of server and client crash fixes
Auto balance system
Overhauled UI
Union "Drill Camp" variant: Bolivar Heights Camp
Dozens of new regiments
39th New York "Garibaldi Guards"
Character blood system, character dismemberment and wounding system
Wounded impulses, suppression animation states, player flinching
Officer specific out of line rules to counter officer ramboing
Updated environment assets
Pry Barn
Henry Rohrback Barn
9 Additional skirmish areas (8 on Harpers Ferry, 1 on Antietam) have been released
Washington Street, Harpers Ferry
Maryland Heights, Harpers Ferry
Pry House, Antietam
School House Ridge, Harpers Ferry
Bolivar Heights Camp, Harpers Ferry
The above is just a selection of the many new features added - if you'd like to explore all of release notes of the patches you can do so here: Patch Notes
Changes to Crowdfunding
Due to the project having entered Skirmishes Phase II now and nearing its Steam Early Access launch (more on that below), we are going to be changing the pledge tier availability in our long-lasting crowdfunding campaign starting from today.
The discounted "Private", "Musician", "Journalist" and "Corporal" pledge tiers have been discontinued as part of our move to ultimately shutting down the crowdfunding campaign when we launch on Steam Early Access.
If you want to raise your pledge (can be done by following this link and the steps located there: Raise Pledge in order to secure yourself additional exclusive physical or digital backer rewards now is the time to do so as the crowdfunding campaign in its entirety is indeed drawing towards its end.
Looking Ahead
With Skirmishes Phase II now released our sights are set on the next major milestone, the launch on Steam Early Access. It is our intention to launch there before the end of the year but naturally delays could happen.
Between now and then is a whole lot of polish, bug, crash fixing and expanding the flag bearer spawn system as well as add in end game events designed to make the final moments of the skirmish areas more memorable.
The above will be our main focus going forward.
We look forward to be seeing the many new faces taking part in testing out Phase II and we're sure the veteran players and companies will do their utmost to give the green recruits a warm welcome.
That's all for now. Until next time, have a good one!
go to top
Visitors 0 Members and 1 Guest are online.

We welcome our newest member:

Stalin

Board Statistics

The forum has 198 topics and 262 posts.

---